Places to go in Southern Arizona
The expansive Southern Arizona region stretches from the metropolitan Tucson area to the north, to the surrounding mountain ranges, the Santa Cruz River Valley and the U.S. border to the south. The region offers area residents and visitors a vast array of authentic Southwestern and multi-cultural experiences.
Famous for its dramatic beauty, the Sonoran Desert covers the region with spectacular cacti – including the majestic Saguaro, a symbol of the American Southwest. The region is surrounded by mountain ranges and canyons in all directions, offering scenic drives, extraordinary hiking trails, and even snow skiing. With more than 300 days of sunshine each year, there's no shortage of attractions, festivals, events and day trips to make your stay here eventful — in fact, you may never want to leave!
Here are several of the region's "must see" attractions: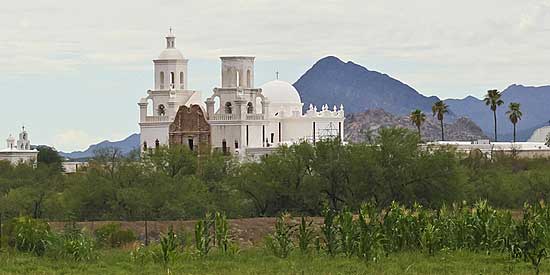 Mission San Xavier del Bac
1950 W San Xavier Rd, Tucson, AZ 85746
(520) 294-2624
Website
The Mission San Xavier del Bac, nicknamed the "White Dove of the Desert," is an historic Spanish Catholic mission located 20 miles north of Green Valley. The mission that survives today was built between 1783 and 1797, and is the oldest European structure in Arizona.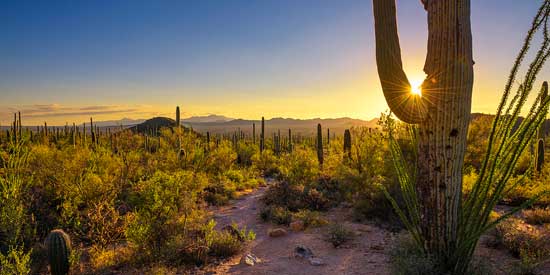 Saguaro National Park
Rincon Mountains (East): 3693 S Old Spanish Trail
Tucson Mountains (West): 2700 N Kinney Rd
Website | Facebook
The 92,000-acre park consists of two separate areas — the Tucson Mountain District, 10 miles west of Tucson, and the Rincon Mountain District, 10 miles east of the city — that preserve Sonoran Desert landscapes, fauna, and flora, including the giant saguaro cactus. Hiking trails, camping.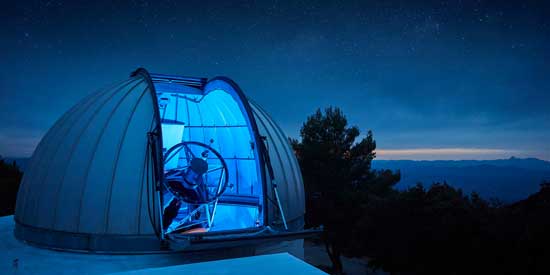 F. L. Whipple Observatory
670 Mt. Hopkins, Amado, AZ
(520) 625-8806
Website | Facebook
The Fred Lawrence Whipple Observatory is located on Mt. Hopkins in the Santa Rita Mountains, about 17 miles southeast of Green Valley. The largest telescope at the Observatory is the Multiple Mirror Telescope (MMT), a 6.5m optical telescope managed by the University of Arizona.
This directory is provided as a courtesy to area residents and visitors, and is not intended as an endorsement of any business, product or service. Click here to
shop for homes
in Green Valley.