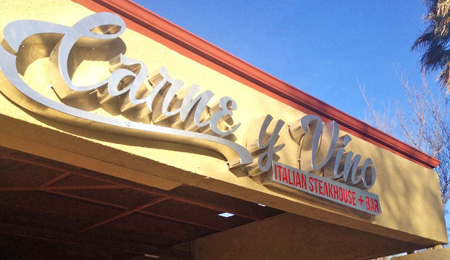 Carne Y Vino, the Italian steakhouse located in the Continental Plaza, closed abruptly on July 2 with no forewarning to the property manager or patrons.
A property manager at Continental Shopping Plaza told the Green Valley News that the restaurant's owner dropped by her office to say he was struggling financially about a week before Carne y Vino shuttered, but did not indicate he was thinking of closing down.
Carne y Vino signed a five-year lease for the 3,654-square-foot space in February 2016. Prior to Carne y Vino, the space was occupied by Mac's Pub & Patio, which also closed unexpectedly in December 2015.
Dining out in Green Valley? Check out my Restaurant directory here.