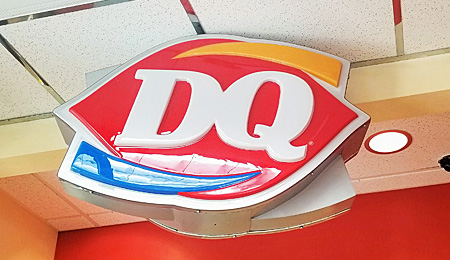 Blizzard and Dilly Bar fans rejoice… Dairy Queen has re-opened in the Green Valley / Sahuarita area.
The restaurant, located at 1051 W. Beta St., is back after a nearly 5-year absence. DQ and the attached gas station closed abruptly in 2013 when the owner of both businesses went into bankruptcy. A new owner of the property reopened the gas station in April 2016, but the DQ remained closed until a new franchise operator could be retained.
The restaurant serves the core DQ soft-serve menu of Blizzards, sundaes, cones and more, along with Orange Julius original drinks and fruit smoothies (but no "Braizer" burger and sandwich menu as it had previously in that location). In addition to drive-thru service, the DQ lobby has 12 tables with seating for 48 people, along with outdoor tables and umbrellas.