A good deal is not without risk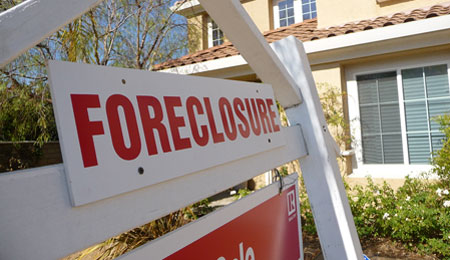 Many people think that going after foreclosures is a good way of getting a good deal. It can be. But it can also be a risky purchase, and tough to even buy one.
Purchasing a foreclosure before it hits the open market (at an auction or Sheriff sale) requires that you take on all risk. Oftentimes you can't even see inside the home before you make an offer. Plus, you have a very short period of time to come up with proceeds if you successfully win the bid.
A better way to go after foreclosures is to focus on those the bank (or other lender) recovered and put on the open market. We can certainly consider those. At least we'll be able to get inside and see the home. However, they're typically sold in "as is" condition, and the seller will likely not do any repairs or credits for anything you find wrong with the home.
This applies to "short sales" as well. These can also be a way of getting a good deal, but you also will likely have to accept the property "as is." However, an offer on a short sale can also take weeks or months to be approved, if at all. So you need to be patient if you decide to pursue a short sale.
With all of that said, just because something is a foreclosure or a short sale doesn't mean it's necessarily a "good deal." It depends on how much you can get it for, how much work or renovation is needed, and risk you have to take on.
So if you're interested in a "distressed" property (the industry term for foreclosures, bank owned and short sales), we'll add them to the mix. Just make sure you approach it with eyes wide open and know what you're getting into — and only as long as the deal is good enough to make it worth your time, effort, and financial risk.