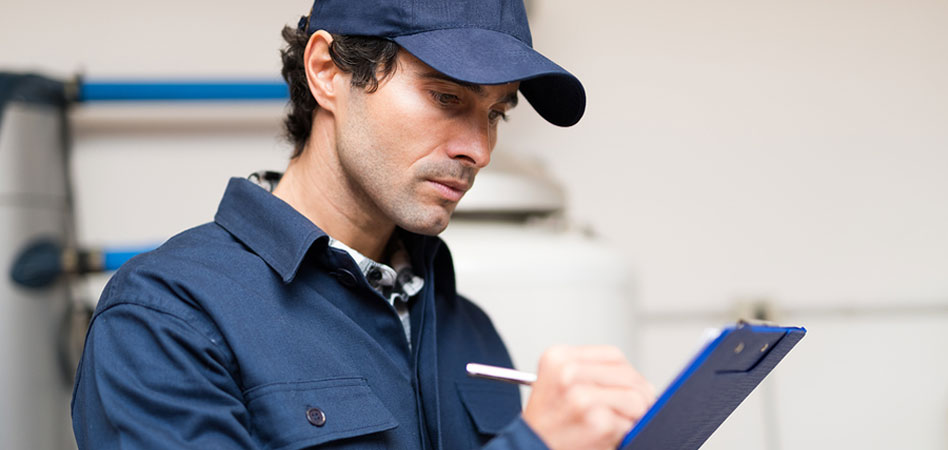 Home Inspection
Once your offer to purchase a home has been accepted by the seller, buyers will typically have 10 days (longer if specified in the contract) to complete their home inspection(s). Inspections are a crucial element of any home purchase and is the best way to avoid unpleasant surprises before you buy. After all, even if a house looks like it's in great condition, appearances can sometimes be deceiving.
Education is another great reason for getting a home inspection. Most buyers want to learn as much as they can about their purchase so they can protect their investment, so it's recommended that you be present for inspections when possible. Don't be afraid to follow the inspector(s) around, or ask questions. Good home inspectors are happy to share their knowledge and educate the would-be homeowner.
Expect to pay between $300 and $500 for a general home inspection, which may also include your termite inspection; additional "specialized" inspections are also recommended based on age and perceived condition of the home.
General Home Inspection
A general home inspector should be licensed by the Arizona State Board of Technical Registration (BTR), so be sure to check your inspector's credentials.
Your inspector will look for apparent defects, problems that require immediate attention, and potential issues that might arise down the road. While not all inclusive, here's a basic list of items the home inspector will evaluate:
Structure: Does the foundation appear solid? Are there significant cracks or separations in floors or walls?
Roof: Are there missing or damaged roof tiles, shingles, flashing, and seals? Does the flat roof need to be patched or re-sealed? Are there loose gutters, or defects in chimneys or skylights?
Exterior: Are there cracks in siding, dry rot, or decay? Is there cracking or flaking masonry, cracks in stucco, or blistering or flaking paint?
Window, doors, trim: Are windows and doors in good working condition, do any dual/triple pane windows show signs of breached seals, are frames are secure and without rot? Is caulking solid and secure, and glass undamaged?
Interior rooms: Are walls leaning? Are there signs of faulty framing, or stained walls, ceilings or baseboards that could point to roof or plumbing leaks?
HVAC: Is the HVAC system operating in both heating and cooling mode? What is the age of the system? Does temperature output meet manufacturer's recommendation?
Kitchen: Do ground fault circuit interrupter (GFCI) protection exist for electrical outlets? Are there leaks under the sink? Are major appliances and the disposal operating properly?
Bathrooms: Are toilets flushing, drains draining, showers spraying, and tubs securely fastened? Are there signs of mold?
Plumbing: Is there evidence of clogged drains or sewer lines? Is the water heater installed properly and functional, and how old is it? Is the water pressure in an acceptable range?
Electrical: Is wiring and the electrical panel in good shape? Are breakers tripping? Do light switches and outlets function properly?
Grounds: Are there signs of current or future water issues such as standing puddles, faulty grading or downspouts, or apparent leaks in landscape watering lines?
Termites: Are there signs of termite activity? Has there been prior termite activity or treatment? Are there signs of damage as a result of termite activity?
Specialized Inspections
You may want to consider one or more specialized inspections based on the age and condition of the home or its mechanics. These inspections go beyond the scope of the general home inspection, and a typically performed by licensed contractors who specialize in their field. For example:
Termite Inspection: Your termite inspector will look for signs of past and present termite activity, evidence of past treatment(s) and/or damage as a result of termite activity. Your termite inspector should be licensed by the Arizona Department of Agriculture. Some general home inspectors are licensed to perform termite inspections as well and will include this inspection as part of their general service.
Sewer Scope Inspection: The sewer scope inspection is designed to examine the sewer lines and other underground pipes for flaws, obstructions, breaks in the sewer lines, roots penetrating the line, or other potential problems. The inspection should be performed by a licensed plumber, who uses a specially designed camera on a long cable to view the interior of your sewer line.
HVAC Inspection: The HVAC inspection is a more in depth examination of the cooling and heating system, diagnostics, and operation efficiency. This inspection should be performed by a licensed HVAC contractor.
Landscape watering system: The general home inspector will typically run the drip system checks for leaks at the main irrigation connection, but will not evaluate the lines or emitters for flow, leaks or blockages. Drip systems typically convey in "as is" condition, so you may want to have an irrigation specialist evaluate the system for you for potential repairs or upgrades.
Mold/Air Quality: This inspection evaluates the air quality in your home and signs of hidden mold or other environmental contaminants. These specially licensed inspectors can also evaluate for asbestos and lead paint. Expect these inspections to run several hundred dollars.
Results and Repairs
A common misconception is that the seller should repair or rectify every defect found in the home inspection. Keep in mind that, unless you're buying new construction, you are not buying a new home. Expect that minor repairs and cosmetic damage comes with the territory of buying a resale home.
That said, your purchase is contingent on an "acceptable" home inspection. If major problems are found during the inspection, you can back out of the deal. If repairs are warranted, you can often negotiate a resolution with the seller, and if not, cancel the contract and receive a refund of your earnest money. Negotiating repairs should focus on material defects that were not visible to the untrained eye, or discovered only after being examined by a qualified inspector.
Keep in mind that in many resale homes, some of the home's mechanics may be aging, but as long as they are operational, it's not reasonable for the buyer to ask or expect the seller to perform upgrades. Instead, purchasing a home warranty may help defray the cost of unexpected repairs after closing.