Don't go it alone!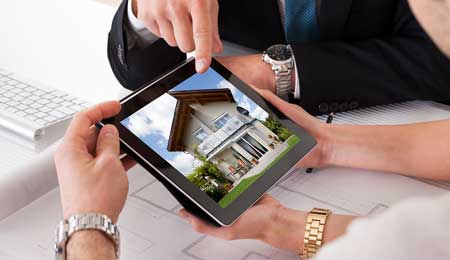 You see a house online. Or a "For Sale" sign or newspaper ad. Maybe even just stumble upon an open house. You're not all that serious about buying a house. Or, maybe you're just starting to think about it, or have been looking for ahwile.
Whatever the reason, you call the listing agent — the agent whose name is on the sign out front, or in the advertisement. Or, you just walk right into the open house, or the sales office at a new development.
Next thing you know, you love the house. You're making an offer. The offer is accepted. And then you regret it. Or problems come up. Or the process is miserable. Or you don't feel like the (listing) agent you're dealing with is looking out for your interests or giving you the best advice. Quite frankly, why would they? Since before you ever met, that agent you're now buying the house from works for the seller.
As innocent as it seems, when you just want to go see a house, you're inadvertently making a bigger decision than you think — you're deciding who will represent your interests, advise you, and guide you through the process.
Why you need a Buyer's Agent
Buying a home is a significant financial investment and one of the most complex transactions you'll undertake. You should not underestimate the value of having your own agent represent and guide you throughout the entire transaction. When you work with a Buyer's Agent, you have someone working exclusively for you.
Think about it this way: If you were getting sued, would you hire the same attorney who's representing the person suing you?
As your Buyer's Agent, I'll arrange private showings for any property you're interested in, regardless of the listing agent or office. When you're ready to make an offer, I'll advise you on value, negotiate price, contract terms, inspections and repairs, coordinate title and escrow, and represent your interests from contract to close of escrow.
As your Buyer's Agent, I'll help overcome setbacks as well. For example, if the home inspection, appraisal or title search brings new issues to light, I'll advise you on how to proceed, negotiate a resolution, and act as a buffer between you and the sellers or their agent.
Best of all, when you work with me, representation costs you nothing.
Russ Fortuno is an Accredited Buyer's Representative®

Not all Buyer's Agents are equal. The Accredited Buyer's Representative® (ABR®) designation is awarded to licensed Realtors® such as myself who have completed specialized training that gives them the edge in understanding a buyer's perspective and protecting and promoting their buyer-clients' interests.
An ABR® offers best-in-class buyer services, and the ABR® designation is the benchmark of excellence in buyer representation — in fact, only 3 percent of Realtors® nationwide have earned the distinguished ABR® designation.
When you work with me as your Buyer's Agent, you will be expertly guided through every step of home buying process. As an Accredited Buyer's Representative®, I'll familiarize you with the various activities and documents you'll experience, and stay in touch throughout the process to make your experience as smooth and stress-free as possible.
So before you begin house hunting, or even if you've already begun, call me now — you don't want to compromise your negotiating position by choosing a home before enlisting the help of a Buyer's Agent.
Out-of-State Buyers
I also work extensively with out-of-state clients who are looking to relocate to Green Valley or Sahuarita, or purchase a seasonal home in the area to take advantage of our warm winter days and mild evenings. Don't let distance prevent you from buying or selling a home in Green Valley now — I offer a full array of services to out-of-state clients.