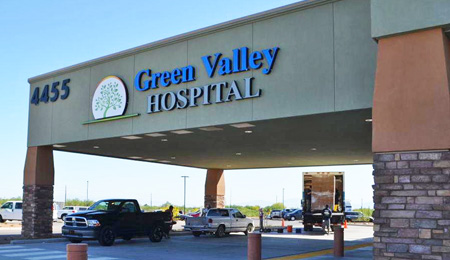 The Green Valley Hospital has emerged from bankruptcy, and is getting a new name.
Now known as the Santa Cruz Valley Regional Hospital, the facility laid off about 60 workers as it exited bankruptcy, leaving it with about 250 to 260 employees. A hospital spokesman told the Green Valley News that the name change will help attract residents from neighboring communities to use the facilities.
CEO Kelly Adams said the layoffs will not affect services, and hopes to increase services. The hospital recently granted privileges to 17 physicians.
The hospital opened in June 2015 with 49 beds, a restaurant, coffee bar and gift shop. It filed for bankruptcy in April 2017.