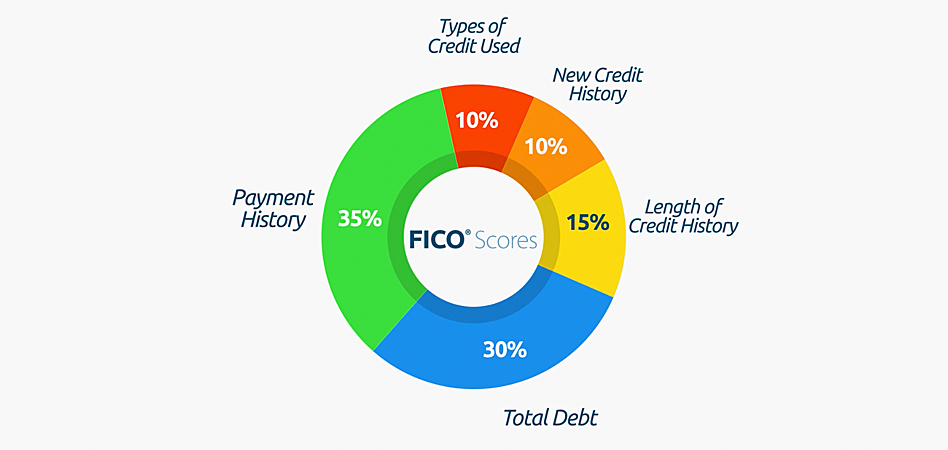 Are you about to apply for a mortgage loan in order to buy a home? If so, you may be curious about your FICO credit score and how this might affect your financing.
Here's a look at how FICO scores can affect your mortgage and ways that you can boost your score to ensure your mortgage application is approved.
What is a FICO Score?
The Fair Isaac Corporation (FICO) is the country's leading producer of credit scoring information and the primary source most lenders will check to assess how much risk you present. FICO combines information from credit bureaus such as TransUnion, Experian and Equifax and produces a score ranging from 300 to 850. The the better your credit history, the higher your score, and the lower the risk you present to lenders.
In general, many lenders find scores above 670 as indicating good creditworthiness. Typically, the higher your score, the lower the risk and the more likely creditors are to lend to you. If you have a score below 620 or 630 you may find it challenging to get approved and below 580 it will be almost impossible.
How does your FICO Score affect your mortgage?
Your FICO score affects you in two main ways. First, your FICO score helps determine whether or not you're approved for a mortgage. Second, interest rates offered by various lenders will change based on your FICO score. For example, an individual with a score of 800 and very clean credit presents much lower risk than someone with a score of 620, and thus a higher score generally means a lower rate.
How can you boost your FICO Score?
If you find that your credit score is a bit low and you're concerned that it will have a negative effect on your mortgage application there are a few steps you can take. First, get a full copy of your FICO score and credit history so you can see who is reporting to the credit bureaus and what information they are providing. You may find that there are mistakes or old items that have not yet been removed, which you can then challenge to have taken off of your credit report.
While your FICO score can certainly impact your mortgage and your interest rate, you shouldn't let a low score hold you back from applying.
How to obtain your credit report and FICO Score:
Federal law allows you to obtain a free copy of your credit report every 12 months from each of the three major credit reporting companies. You can order your free report here. Note that the free credit reports do not contain your FICO score. To obtain credit reports that include your FICO score, you can order those at myFICO.com for a fee.
Applying for a home loan soon? Give me a call at (520) 333-0446 for a referral to one of my trusted lending partners.