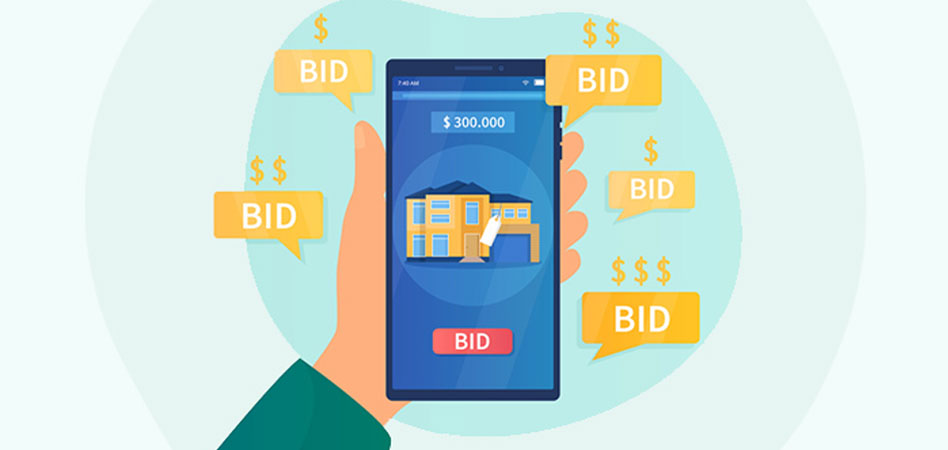 Today's real estate market is incredibly competitive and, as such, many potential buyers find themselves competing with other buyers for the same property. Or, in other words, they find themselves in a bidding war — and how they navigate that bidding war can mean the difference between successfully purchasing their dream home, or losing out to another offer.
But what, exactly, is the right way to navigate a bidding war — and, just as importantly, what mistakes should buyers avoid if they want to successfully purchase a home?
Here are a few common bidding war mistakes buyers are making in today's market, including:
Bidding their entire budget. In an attempt to win the bidding war, many buyers make an offer at the very top of their budget. But the home price isn't the only cost associated with buying a home. If you bid every penny you have, you won't have the budget to cover additional expenses, such as closing costs, moving expenses or essential repairs. If you find yourself in a bidding war, make sure to leave yourself with a bit of wiggle room in your budget.
Bidding with no contingencies. Many buyers are waiving contingencies — like the home inspection — in order to make their offers more competitive. But waiving the inspection contingency could leave you stuck with a house that needs more repairs than you can afford (or that you want to manage!). So while there are ways to tweak your offer to make it more competitive (for example, changing the length of escrow or increasing the down payment), you'll want to think twice before waiving the inspection.
Using the term "best and final offer." Negotiations are part of most real estate deals, and it may take a few rounds of back-and-forth before the buyer and seller agree on the terms of a home sale. So, if you find yourself in a bidding war for a home you're excited about, don't shut down those negotiations by using verbiage like "best and final offer."
Bottom Line
In today's competitive housing market, you need a partner who can serve as your guide, especially when it comes to making a winning offer. Let's connect so you have a trusted resource and coach on how to make the strongest offer possible for your specific situation.