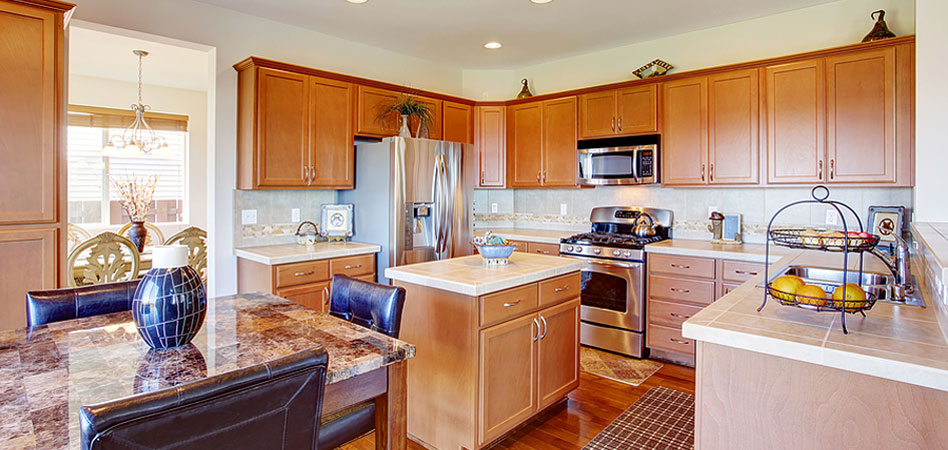 Staging Your Home
Tips to Impress Prospective Buyers
When you're selling your home, one of the keys to successfully finding a buyer – and getting the best price for your home – is staging your home to sell. Staging refers to setting up your home in a way that maximizes its saleability to potential buyers and is an important part of the selling process. It enables buyers to envision themselves living in the home, and is key to fetching top dollar.
Here are 6 staging tips to help make your home warm and inviting to boost its value and speed up the selling process.
1. Start with a Clean Slate
Before you can worry about where to place furniture and which wall hanging should go where, each room in your home must be spotless. Do a thorough cleaning right down to the nit picky details like wiping down light switch covers. Deep clean and deodorize carpets and window coverings. A clean house makes a strong first impression that your home has been well cared for.
2. Stow Away Your Clutter
It's harder for buyers to picture themselves in your home when they're looking at your family photos, collectibles, and knickknacks. Remove as many personal effects as possible. However, don't make spaces like mantles and coffee and end tables barren. It's OK to have a photo or two, but try to make the space feel as neutral as possible. Leave items of varying heights on each surface; for example, place a lamp, a small plant, and a book on an end table.
3. Consider Furniture Placement
When a room is packed with furniture, it looks smaller, which will make buyers think your home is less valuable than it is. Make sure buyers appreciate the size of each room by eliminating any unnecessary furniture or decor. When you're staging, taking a minimalist approach to furniture and decor will have the most positive impact on potential buyers.
Highlight the flow of your rooms by arranging the furniture to guide buyers from one room to another. In each room, create a focal point on the farthest wall from the doorway and arrange the other pieces of furniture around the focal point. In the bedroom, the bed should be the focal point. In the living room, it may be the fireplace, and your couch and tables can form a triangle in front of it. Be careful that furniture does not impede access to doorways, closets or windows.
4. A little paint goes a long way
One of the quickest, easiest, and most cost effective ways to update your space and make it more appealing to potential buyers is with a fresh coat of paint. Painting a room can completely change the feel and make the space feel more open and inviting.
If you haven't painted your home in a while, you'll definitely want to repaint before you start showing your home to potential buyers. You'll also want to repaint if you have a number of colors on the walls of your home. If they don't agree with your color choices, it can create a roadblock to them being able to see themselves in the home, so choose neutral colors, that are universally appealing and will make your rooms appear more open and spacious.
5. Brighten Your Rooms and Set the Scene
Accessorize! Adding a vibrant afghan, throw, or accent pillows for the couch will jazz up a muted living room, as will a healthy plant or a bright vase on your mantle or end table. High-wattage bulbs in your light fixtures will also brighten up rooms.
Add a bowl of colorful fresh fruit to your kitchen counter, and a centerpiece of fresh flowers to your dining table. Replace heavy curtains with sheer ones that let in more light. Make your bathrooms feel luxurious by adding a new shower curtain, towels, and fancy guest soaps (after you put all your personal toiletry items are out of sight). Add potpourri or scented candles. If you have pets, clean bedding frequently and spray an odor remover before each showing.
6. Make the Entrance Grand
When it comes to making a first impression, curb appeal is critical. If your potential buyer drives up to your home and is immediately turned off by an unkempt yard, cracked stucco, dry rot or peeling paint, it's going to be hard for them to overcome that initial impression, even if they love the rest of the home. Trim shrubs and sweep the entry and walkway. If flowers or plants don't surround your home's entrance, add a pot of bright flowers. Top it off by buying a new doormat and adding a seasonal wreath to your front door.